You've often heard people saying "I want to become a doctor" or "I want to become a dentist" etc but there are high chances that you never heard someone say "I want to become a nail technician". This is because not a lot of people think of it as an actual career but it's the 21st century that we are living in and right now, anything is possible. 
For those who aren't quite clear about this term. A nail technician is basically someone who will trim, polish and even repair a client's nails. Applying nail extensions and nail colors, nail art, all of this falls under the category and job of a nail technician. To make it even more simple for you, a nail technician is also known as a manicurist as almost everyone is familiar with this term.
Now if you are here today, it's obvious that you want to become a manicurist and if that's the case then yes, you've landed on the right place. Today we are going to tell you how to become a nail technician. It's an easy process but just like other professions, this one required dedication too. 
1 – Complete A Nail Technician Training Program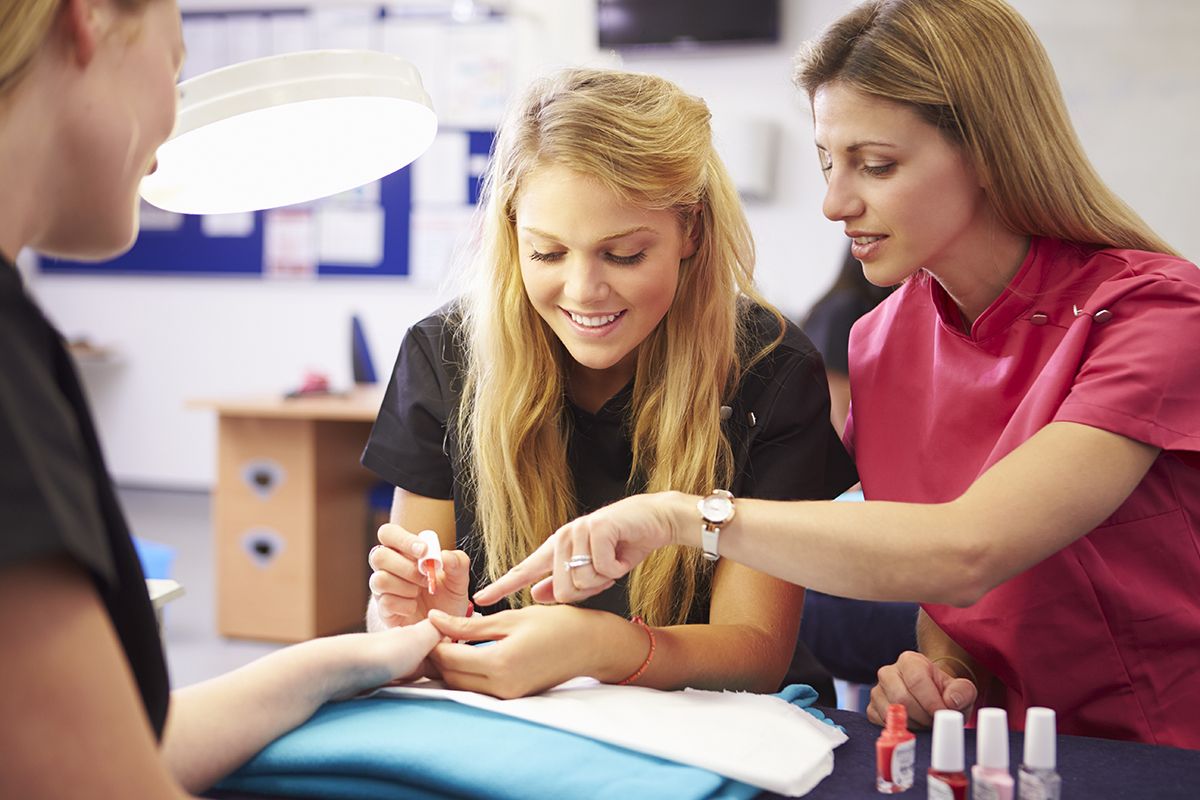 First of all, you have to be of at least 16 or 17 years to become a nail technician. And if you are of that age then you have to take nail manicure courses or study to have a GED or at least a high school diploma. If you want to take it even further then you can opt for an associate's degree in cosmetology which can take somewhat around 1 or 2 years. The best part is that this is the digital world that we are living in, so if you want, you can take online nail courses too. So if you start looking for one, chances are that you'll find a lot of them. 
2 – Obtain A License 
Becoming a manicurist also requires a license just like any other profession. In order to get a license you'll have to provide the certificate of the training program that you've just completed and not only this, in fact, you might even have to give a short test because you'll get the license only if you pass that test. 
3 – Find Employment 
It's all on you whether you want to start doing freelance manicures or if you want to get hired at some professional place. Usually people do this as a side business and they open up their own manicure lounges but if you want to do it for a living then yes, looking for employment is the best thing to do. 
4 – Gain Experience 
Getting a certificate or completing a course isn't something that will make you a pro nail technician right away. In fact, you need a massive amount of practice because it's not only the nails that you will be dealing with, in fact, you also need to learn some good communication skills to deal with your clients efficiently. Once you become a pro at this, things will start falling into place for you and you can then even open your own nail salon. 
These are some of the steps you have to follow in order to become a nail technician. 
It's not a difficult thing to do or a difficult process to pass but as said earlier, you need some real time dedication no matter what the profession it is. We hope things are now clear to you so now start looking for an online manicure course, complete it and get a license to call yourself a manicurist.